2004
A company was born.
NetBrain was founded with the intention of restoring time and freedom to half a million network professionals that often have to work awkward hours doing repetitive labor and trying to code problem-solving knowledge.
The founder, Lingping Gao, was one of these network professionals.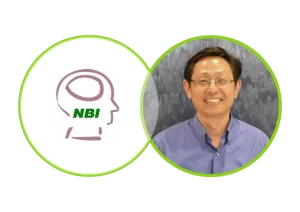 2007
Released version 1.0
In 2007, NetBrain invented its first version of software, a computer-aided network engineering (CANE™) solution, that integrates end users' engineering activity and provides just-in-time engineering analysis. At that time, it was the only intelligent desktop software designed to deal with both technical and process issues surrounding network out-tasking.

The first 2 fortune 1000 customers!
Our headquarter was opened in Burlington, MA, United States.
2009
Released version 2.0
NetBrain WorkStation™ platform – the only provider of Map-Based Network Automation solutions at that time.
Patented!
#8,325,720 B2
System and Method for Simulating IP Network Routing
#8,386,593 B1
Computer Aided Network Engineering System, Apparatus, and Method
#8,386,937 B1
System, Apparatus and Method for Filtering Network Configuration Information
2010
Released version 3.0
This map-based automation technology empowered networking professionals to make better decisions about their networks.
2011
We expanded!
With the fast growth of our business, we expanded our office size and moved to 23 Third Avenue Burlington, MA 01803
2012
Released version 4.0
This major update provided an enhanced framework for multivendor support.
"Don't just do it. Automate it!" was the slogan that every NetBrainese embraced.
2013
Released version 5.0
This update provided the industry's first automated network troubleshooting and map-driven network change management platforms.
Honored as the Gold winner in the 5th Annual 2013 Golden Bridge Awards
Won Gold for Network Management and Intelligence Innovations
Patented!
#9,374,278 B2
A Graphic User Interface Based Network Management System to Define and Execute Troubleshooting Procedure
#9,438,481 B2
Sample Driven Visual Programming System for Network Management
2014
Our headquarter was expanded again!
We doubled our office size and moved to 65 Blue Sky Drive, Burlington, MA 01803
We opened our first office in California!
And, the first office in New York!
2015
Released version 6.0
Version 6.0 delivered industry-leading network automation and programmable network operations.
Patented!
#10,454,782 B2
System and Method for Automating Network Management Tasks
#10,382,288 B2
Data View System for Computer Network Management
We doubled our size and moved to 15 Blue Sky Drive, Burlington, MA, United States!
Our Munich office was opened!
2017
NetBrain Released 7.0
NetBrain Integrated Edition 7.0 introduces powerful enhancements to core technologies like Dynamic Maps and Executable Runbooks, while introducing a rich API framework for ecosystem integration.
2018
Named SIIA Business Technology CODiE Award Finalist for Best IT Management Solution
Won Gold for IT World Awards 2018
Our Toronto office was opened!
Our London office was opened!
2019
Released version 8.0
NetBrain Introduces Just-in-Time Automation for IT Operations in Version 8.0
Honored as a Silver Stevie® Award Winner in the 2019 American Business Awards
2021
Released version 10
With v10.0, NetBrain delivers advanced multi-cloud network support, no-code/low-code automation, enhanced incident collaboration, and intent-based automation at scale, for any network.
Trusted by 2,500 Large Enterprises Customers
More than 2500 customers worldwide, NetBrain introduces more flexible subscription-based licensing model.
2022
Released version 11
NetBrain's Problem Diagnosis Automation System (PDAS) is focused on Day-2 (ongoing) operations across the entire network with a top-down service delivery approach, rather than a bottom-up device-level approach like all other network management solutions do.
Patented!
#11,528,195
System for Creating Network Troubleshooting Procedure
Named Gartner Cool Vendor
We're proud to be featured again by Gartner in the April 2022 Cool Vendors in Network Automation report in the "Where Are They Now?" section.
Our Indian office was opened!
2023
Released NetBrain Next-Gen
NetBrain Next-Gen expands NetBrain's network automation capabilities without requiring any coding skills. The new dashboard and reporting system provides real-time information about the infrastructure's service delivery status, resource optimization usage, and overall savings. Additionally, the new Automation Bot allows users to diagnose network issues and share them with others quickly and without needing any expertise or licensing.
Launched New Partner Program for Greater Customer Success
This program offers a range of benefits to NetBrain partners, enabling them to align their unique expertise and services with NetBrain's powerful automation system to drive greater customer success and bring strategic value to partners' clients. With this new program, partners can access a range of resources, training, and support to help them generate even more value for their customers. Whether you're an established partner or new to NetBrain, our Partner Program is designed to help you grow your business and drive success for your customers.
NetBrain Release 11 was honored with the CRN's 2023 Tech Innovators Awards!
NetBrain was honored with the CRN's 2023 Partner Program Guide Awards!